Pride of Jersey winners crowned
Pride of Jersey winners crowned
.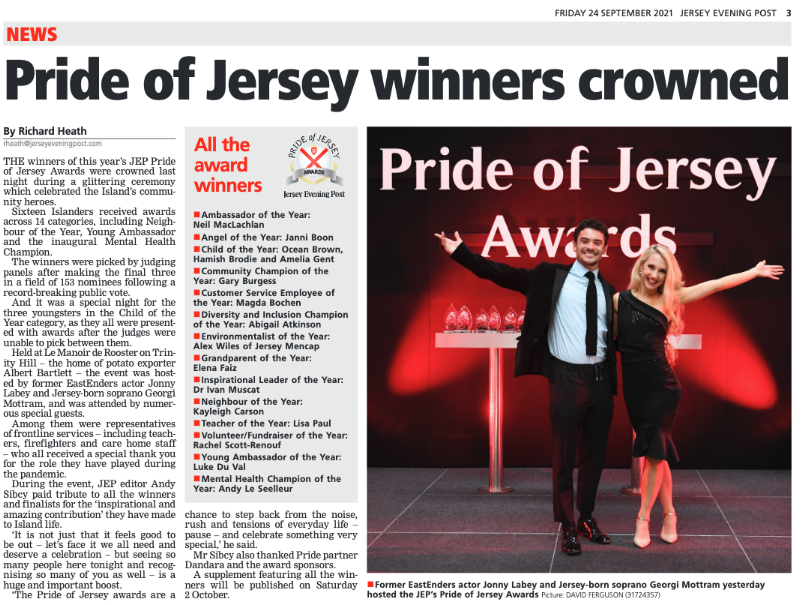 Brighter Futures were honoured to take part in the Pride of Jersey Awards ceremony on Thursday 23rd September.
We were finalists in the category of Community Champions of the Year and were grateful to be nominated for this award by Sharon Nibbs, our Community Engagement Officer.
The amazing Gary Burgess took the award as Community Champion of the Year - well done Gary!
It was an honour to be nominated and to be selected as finalists, further publicising all that we do in the community to help families enjoy brighter futures.