Job Opportunities
.
Current opportunities:
Brighter Futures Key Worker
Brighter Futures are growing and we are looking to recruit a Key Worker with a working knowledge within the field of Perinatal and Early Years Development to join our team.
Are you:
passionate about supporting families
resilient
enthusiastic
motivated
highly committed
solution focussed
adaptable in your approach
Do you have experience working with families building effective relationships? Do you have excellent time management and organisational skills?
You will need to be professional at all times, non-judgemental, a team player and be able to work in a complementary role with other professionals.
This is a permanent fulltime, all year round post of 30 hours per week (negotiable)
5 years residency is required
For the full Job description (see below).
To apply please email a completed application form (see below for blank application from) and CV to s.mcmanus@brighterfutures.org.je
Closing date for applications: CLOSED
Interview date: CLOSED
For more information please contact:
Sam McManus on 01534 449487
Email: s.mcmanus@brighterfutures.org.je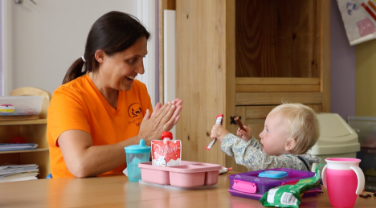 CLICK 🔗 to show your interest in volunteering please contact us for available opportunities.