05 Feb 2022 07:00 PM
"There's Something Happening"
.
'There's Something Happening' explores the stories from the past, memories of childhood, time - and future possibilities.
The planned performance follows the success of 'What Are We Going To Do With All Our Children?' (2015), 'I'd Rather Not Know!' (2016), 'Conference of the Mermaids' (2018), and 'No place like' (2019).
The original piece of theatre is, once again, created, devised, and written by what Jersey Arts Centre calls "nine extraordinary women" from Brighter Futures.
The charity's drama group was established first in 2014, in an effort to ensure that parents voices were heard in an original and creative setting - and separate from their everyday lives and roles.

Keyworker Michelle Filipe, (pictured) who is a long-standing member of the drama group, and will be supporting this year's production, explained further about "There's Something Happening", saying "Lockdown has given us lots to think about and reflect on and has influenced this production. The concept of time will be a central theme to the piece, which has stemmed from the impact that COVID-19 has had on us all."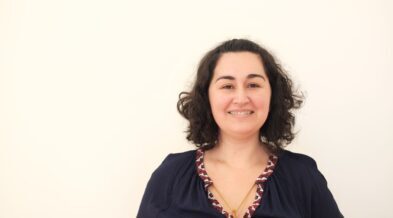 The Drama Group is open to current and previous Brighter Futures clients and staff – all are considered part of the wider 'Brighter Futures Family'.
"There's Something Happening" will be performed at Jersey Arts Centre on Saturday 5th February 2022.