02 Nov 2023 07:00 PM
Curry Supper in the Crystal Room, Hotel L'Horizon
.

Join Brighter Futures on Thursday 2nd November in the Crystal Room at Hotel L'Horizon for a fantastic evening of food, fundraising and everyone's favourite - a warming winter curry to be enjoyed with friends or colleagues.
Tables of 10 cost £500, but if you would like to attend with a smaller group, individual tickets can be purchased for £50 each.
The ticket price includes a welcome drink, authentic Indian starters, poppadums, and a selection of delicious curries.
Come and enjoy a wonderful evening to support Brighter Futures during #OurCrystalYear - celebrating 15 years of supporting families in Jersey.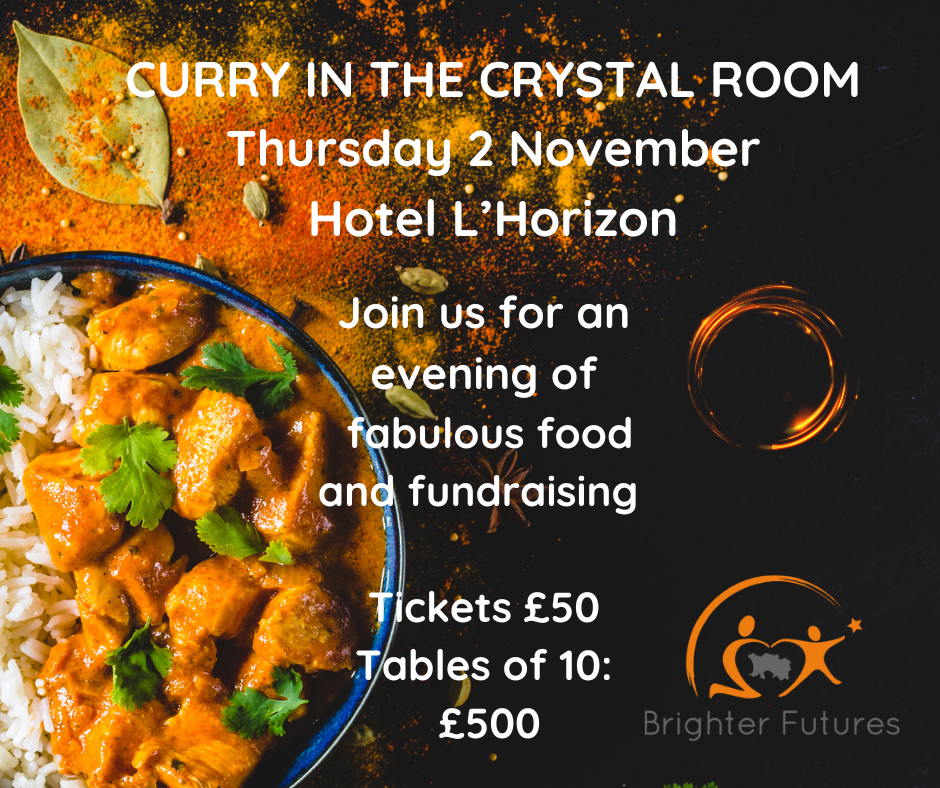 With grateful thanks to Handpicked Hotels for their ongoing support of Brighter Futures.
Please reserve your table by emailing our Fundraising, Events and Partnerships Manager, Sarah Nibbs, via s.nibbs@brighterfutures.org.je
Thank you for your support!
#teambrighterfutures